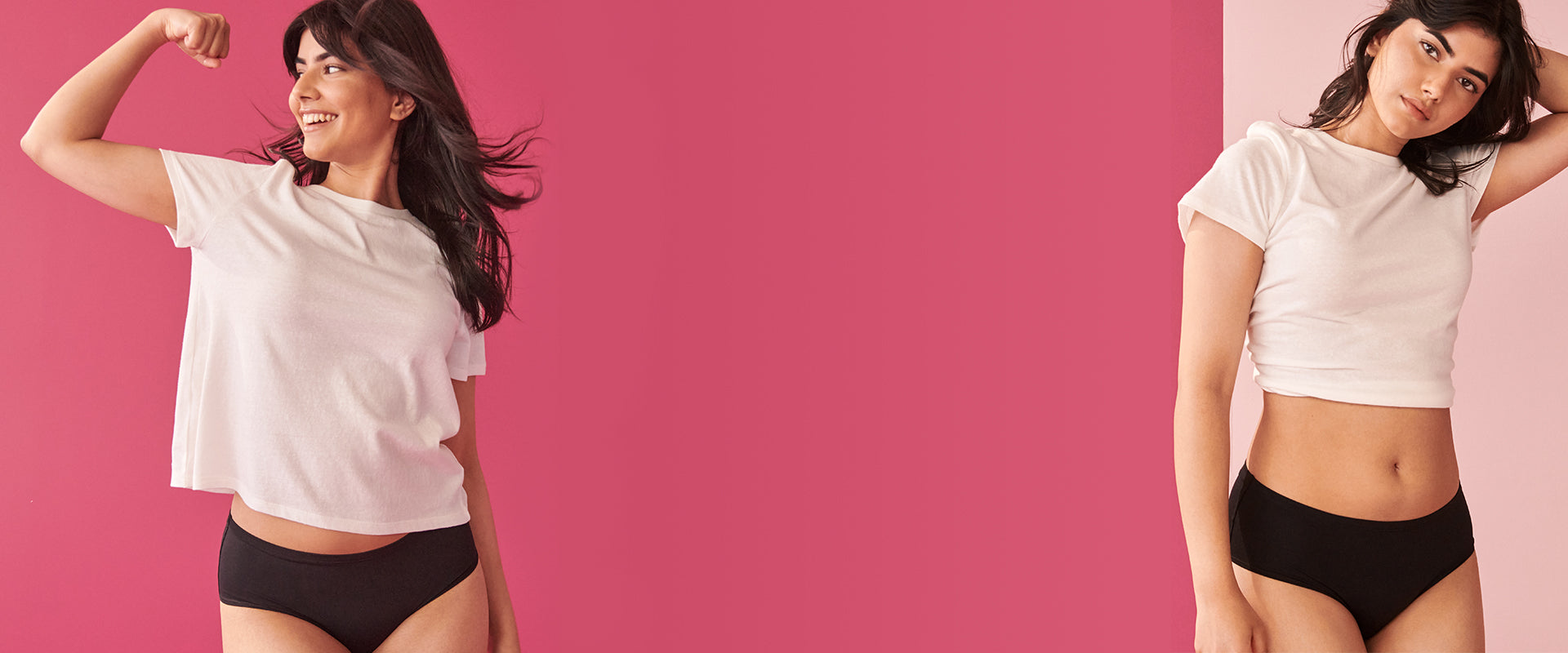 COMFORTABLE. SUSTAINABLE. AFFORDABLE.
Comfortable and leak-proof period panties, for those days when Aunt Flo's in town!
About Newex period panties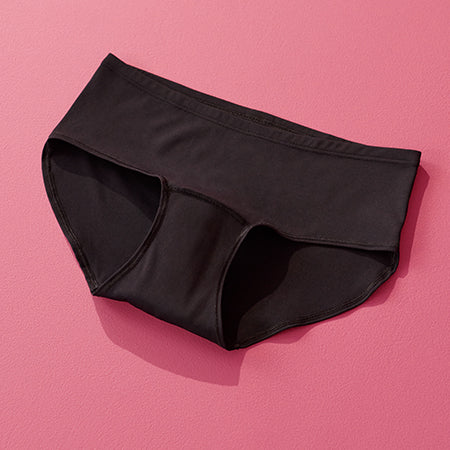 A period panty is an undergarment with fluid-absorbing capabilities made to be worn during the menstrual period. It is a panty that can replace (or complement) other menstrual hygiene products.
It is made of fabric, and it's both washable and reusable.
Newex panties can be worn during the postpartum period since they are very absorbent.
This is also an interesting and safe alternative for those who prefer not to wear a tampon or menstrual cup while they sleep.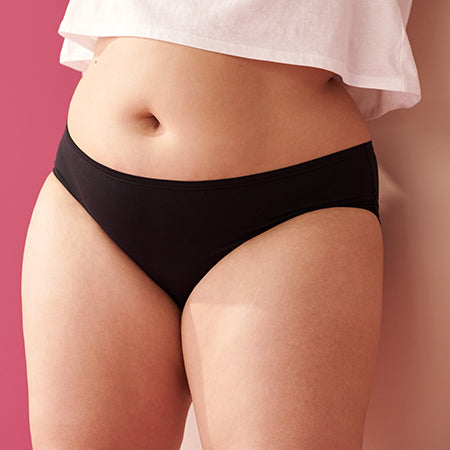 Did you know that some cities offer subsidies to help you get sustainable period products? Check with your municipality to find out
if you qualify for a refund!
100 - 150 KG
Amount of waste produced
by the use of pads and tampons in a menstruator's life.
10 000 - 15 000
The number of disposable menstrual pads or tampons a menstruator uses in their lifetime.
$3000
Amount spent by a menstruator on menstrual protection products during their lifetime.
Newex saves you money and reduces the amount of waste you produce in the long run!
Are you on the list?
Subscribe to our newsletter to receive the latest news from Newex.